Liftera is the most revolutionary and innovative microfocused ultrasound technology, which provides a unique experience with new and incomparable results, guaranteeing the full satisfaction of doctors and patients.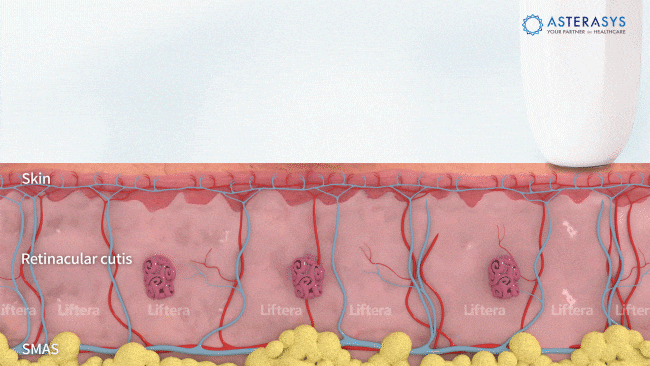 Thermal Diffusion Treatment (TDT™) is a unique and exclusive anti-aging technology that accelerates the remodeling of the collagen fibers of the skin by irradiation of microfocused ultrasound at high speed at specific points, without causing any damage to the superficial layers.
The Digital Power Unit (DPU)™ is a technology that has been developed and patented to digitally control how energy is supplied to the layers of the skin during treatments. This energy control increases the effectiveness and safety of treatment. Liftera generates digitally controlled, stable and precise peak power, achieving the optimal coagulation point with greater efficiency, safety and comfort for doctors and patients.
How does Liftera act on the face?
Liftera offers both in-line transducers and the Liftera Pen to treat all regions of the face, such as the forehead, eyelids, wrinkles, lips, chin and facial contour. With the Liftera Pen it is possible to treat in more detail areas such as the lower eyelid (eliminating wrinkles, fat bags, "acidity"), "jaw", double chin, nasolabial folds, among others.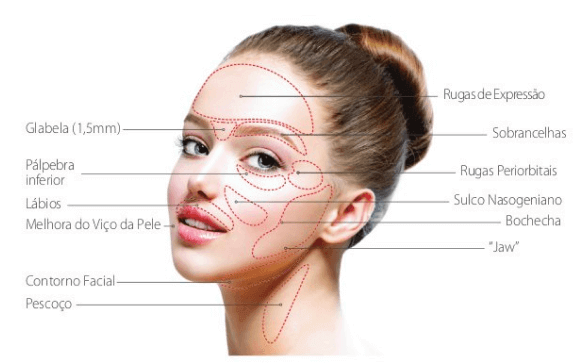 How does Liftera work in the body?
Liftera offers in-line transducers and the Liftera Pen to treat numerous parts of the body, including the abdomen, arms, pre-axillary fat, knees, inner thigh, inner arm ("fat bye"), hips, among others. It is effective in increasing the firmness of the skin of the body, as well as improving body contour by removing adipose tissue.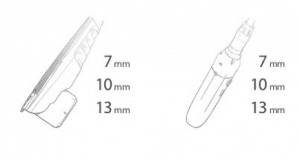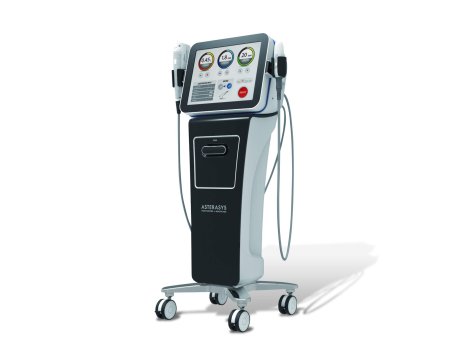 Liftera ADVANCE
Liftera-A has two types of applicators: the exclusive and innovative LIFTERA Pen and the in-line applicator.
The treatment can be performed with an inline applicator and/or pen, depending on the condition of the skin and the shape of the patient's face.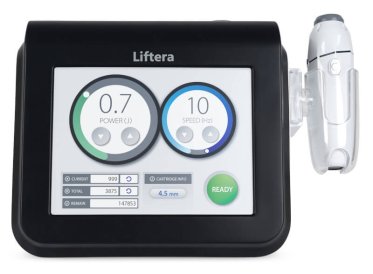 Liftera VISION
Liftera technology with a compact and easy-to-use interface.
With the Liftera-V, you can perform all the treatment protocols with microfocused ultrasound, achieve new results and, in addition, complement the technologies of your clinic.
Check out our weekly highlights with exclusive content, designed and developed for you.
Liftera is an innovative micro-focused ultrasound that has digital trigger technology and enables new opportunities for procedures and protocols in…
We bring you details of the Liftera Pen's performance and describe the benefits its ergonomic design provides from our proposed…
Non-invasive and fast-recovering treatments are the most sought after by patients For a few years, when the subject of technology…